Locating and dismantling entire log and timber frame structures are exciting and favorite parts of our business. True historic treasures, each structure is a unique, hand-made work of art and a part of our American history which is quickly disappearing.  While we may come across many structures that are too dilapidated to restore, there are still some treasures out there that make beautifully restored homes and barns. Many have been upcycled into primary homes, vacation homes, guest cottages, barns, workshops, studios, bed and breakfast lodges and even elaborate playhouses for kids.
Typically, we will locate a building, have it dismantled, tagged and drawn so it can be reassembled exactly as it originally stood. Once rebuilt, the structure will most often have an open floor plan that lends itself to endless possibilities.
Our inventory of log cabins, timber-frame barns and sheds changes regularly. Please contact us if you are looking for something special!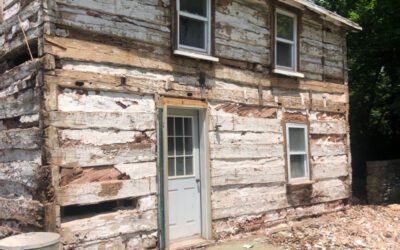 The Stauffer's Homestead Log Cabin has a footprint of 20' wide x 23-1/3' long. Predominantly oak, this log cabin is comprised of hand-hewn hardwoods. It would be great to convert to 1.5 story or leave as is with kids' rooms upstairs. Downstairs is wide open with...
read more
What's included?
Most often, the price of the structure includes the frame, rafters (when in good condition), joists (if period and in good condition), replacement beams for any damaged logs in the frame as well as the dismantling, tagging and drawing. Please note: drawings are not CAD prints, simply drawings of our tagging system. Please also note that replacement logs, when necessary, are supplied in similar age and species, but need to be refit onsite by the reassembler. Sometimes flooring or doors, windows, etc. are included in the price as well. These extras are on a case by case basis.
Who rebuilds it?
Once the structure has been shipped to your location, you will have drawings for reassembly. Some customers rebuild these themselves, others hire local contractors and others will use one of our crews, when applicable.
What other Materials will I need?
Rafters: Most original rafters will not pass code and are re-used for aesthetic purposes only. If you want exposed rafters, we can supply a reclaimed set that is rough sawn (perhaps newer than your building, but still antique) and dimensional and to today's codes.
Sill plates: On almost every building, some if not all of the sill plates are rotted and not re-useable, as they were directly on the ground for up to 200 years. Many clients use pressure treated for sill plates and wrap them to match the look of the barn/cabin but with the protection of pressure treated lumber. Should you want period sill plates, we can supply them but they are not included in the price of the structure.
Flooring/Ceiling boards: If you are creating a structure that you want to remain a "period" piece, we offer a wide variety of reclaimed materials ranging from flooring to beams to ceiling boards. Most clients will use reclaimed materials in these projects, although it is not necessary.
Once the frame is standing, standard building materials are acceptable and most general contractors can perform all the work involved in taking this project from the shell to the finished product.
What is the cost?
The cost of these structures ranges from $10K – $50K depending on the size, species, condition and what is included (flooring, siding, etc).  The cost to reassemble on your foundation ranges from $20K – $40K to stand the frame, floor joist systems and rafter systems. The cost to ship can range from $500 locally to $6000 across the United States.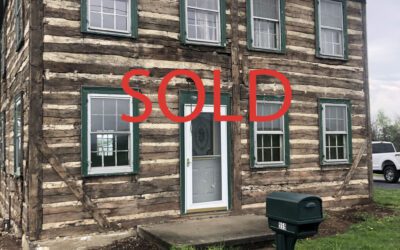 The Palmer Cabin This corner post mid-1800s log cabin measuring 24' x 26' is constructed with hand-hewn hardwood (mostly oak). It is a full 2-story home with attic. The height of the first and second floors is 7.5' and the height to the center of the attic is 10'. —...
read more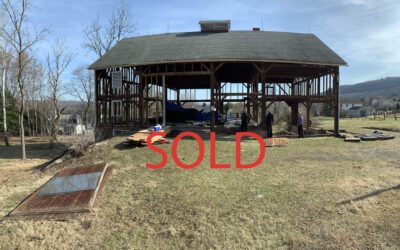 The Milk Pail Barn is named for the quaint PA town - which translated, means "Village of the Milk Pails" - where this barn stands.  This barn frame is in impeccable condition with absolutely no rot! The structure is made of sawn, softwood timbers (a combination of...
read more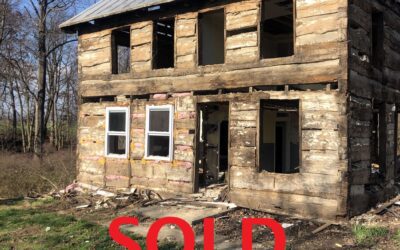 The Watershed Cabin sits on a property that was once the heart of a tiny village in Lebanon County, PA with the only blacksmith and gunsmith for miles sitting adjacent to the lot. The original log cabin was a one-story believed to have been built in the early 1700's....
read more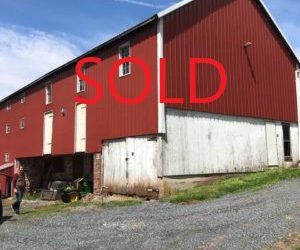 This 1850's Hay Barn is comprised of all hand hewn oak and chestnut timbers. Originally located on a beautiful horse farm.In non tellus posuere, pellentesque velit a, lacinia leo. Suspendisse fringilla purus nec sollicitudin vehicula. Vivamus sit amet arcu vel massa...
read more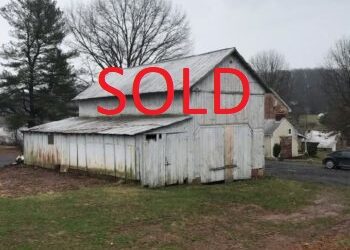 This early 1900's corn crib is constructed with chestnut timbers and mortise and tenon. The footprint is 35' long x 17.5' wide. The bottom plate is 7' to the first floor joist. The floor joist to the rafter plate is 5'7". The top of the floor joist to the peak...
read more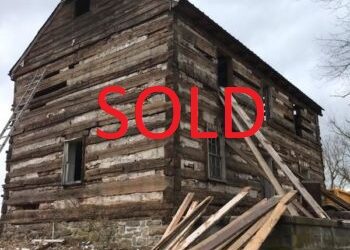 The Saddle Notch Cabin dates from the late 1700's - early 1800's. It is two-stories tall and made from white pine timbers. The cabin has a footprint of 22'2" x 35'. First floor ceiling height is 7'6". Second floor height is 7'8". Attic floor to peak is 7'8". The attic...
read more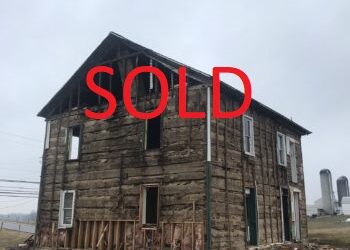 The Turtle Cabin was located near Tulpehocken Road in Pennsylvania. Tulpehocken is derived from the Lenape word for "land of turtles." This aptly named cabin was built in the late 1800's. The timbers are mostly red oak and dovetailed. The footprint of the cabin is 32′...
read more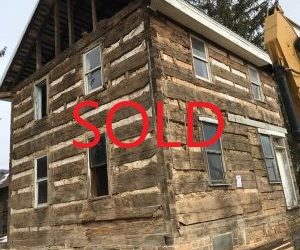 We have an amazing new cabin! It is a rare find for several reasons: it is in nearly perfect condition, it has the original (and symmetric) openings, it is a perfect square, and the logs are 12″ – 19″ wide! This is a white pine cabin, in excellent condition. It...
read more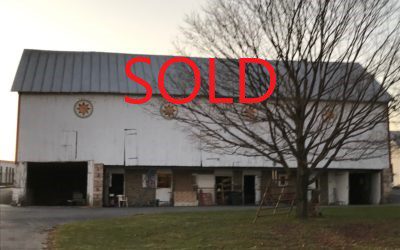 This crisp, clean, hand-hewn oak barn is located in Berks County PA and was part of a once thriving rodeo!  The barn measures 35' x 65' and has 4 bays.  The height from floor to peak is 27'.In non tellus posuere, pellentesque velit a, lacinia leo. Suspendisse...
read more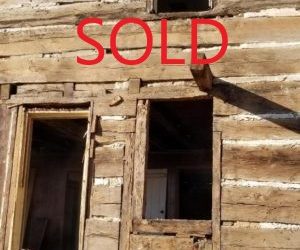 This cabin was built in the mid 1800's all out of oak timbers and dove tailed. In really good condition, this cabin appears to be all original with no repairs or replacements. The footprint is 29 ft 2 in by 28 ft 1 in. From floor to ceiling is 93 in. The second floor...
read more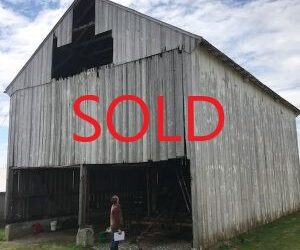 This Tobacco barn has a footprint of 30'2 " x 45'6″. On a 20″ knee wall it is 29'10" to peak. 10'2″ to peak from top plate. All red oak sawn, built in the 1950's. Used to hang tobacco in it…possibly stripped the tobacco in it.In non tellus posuere, pellentesque velit...
read more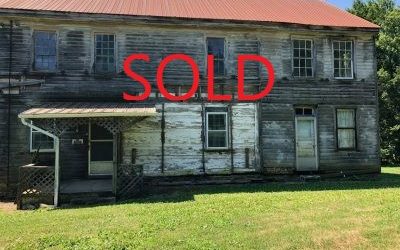 This immaculate cabin is truly one-of-a-kind. It was originally part of the Gruber family homestead (of Gruber Wagon's in Berks County). It dates to 1834 and stands in Berks County, PA. The structure is a predominately oak (with some chestnut) large log cabin with a...
read more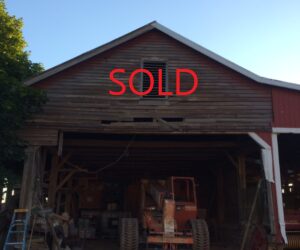 This corn crib is in just about perfect shape!  For those who don't know, the purpose of these structures was to enter with your wagon at one end and unload the corn (still in the ears) into the cribs on the side for drying, then drive out the other end!  This...
read more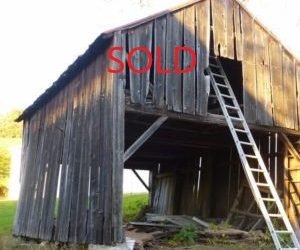 A Wagon Shed! Mid 1800's. The frame is Hewn Oak, with Hewn White pine floor joists. Rafters are White pine, pegged at the peak. Just recently dismantled and tagged. Footprint. 16′ by 24′. There is a 4′ knee wall. Total sq. footage with the 6′ by 24′ loft area is 624...
read more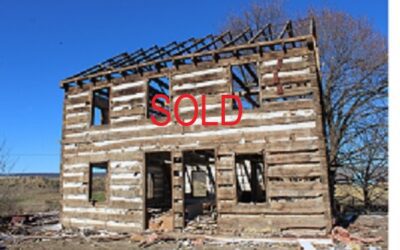 This two story cabin is a wonderful new addition to our current inventory.  The footprint is 25 ft x 28 ft 11 inches.In non tellus posuere, pellentesque velit a, lacinia leo. Suspendisse fringilla purus nec sollicitudin vehicula. Vivamus sit amet arcu vel massa...
read more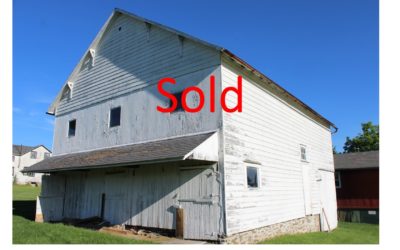 This 30 x 36 foot print beauty is a must view.  From floor - rafter plate 14' 6" .  Our standard bank barn houses predominately hand hewn chestnut.In non tellus posuere, pellentesque velit a, lacinia leo. Suspendisse fringilla purus nec sollicitudin vehicula. Vivamus...
read more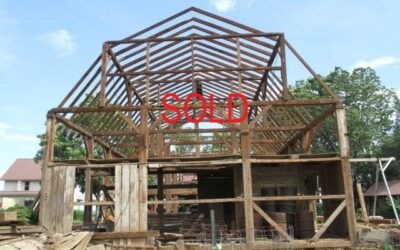 A White Pine Barn.  23 x 60 Footprint.  14.5 feet to top plate.   First floor 8 foot - Floor to peak 28 ft.In non tellus posuere, pellentesque velit a, lacinia leo. Suspendisse fringilla purus nec sollicitudin vehicula. Vivamus sit amet arcu vel massa imperdiet...
read more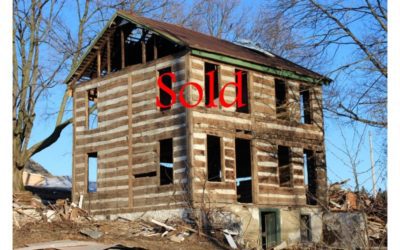 Our 24 x 26 Bern Cabin is available dismantled and tagged.  Re-construction can be arranged as well.  One wall has exterior burns - but the fire did not compromise the support post.  Replacement parts for damaged areas provided.In non tellus posuere, pellentesque...
read more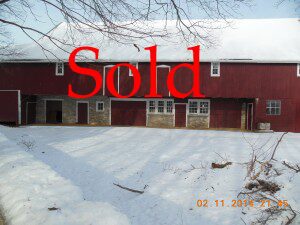 Welcome to the details of the Prince Barn! This barn is on of the cleanest, most pristine frames we have ever come across. The dimensions of the barn are 62′ 4″ by 41′. The forebay is 7′ and the main frame is 34′. There are 3 bays. The center bay is 18′ 9″ and the 2...
read more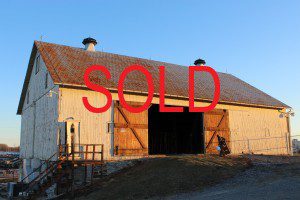 This Barn frame from York, Pennsylvania dates back to circa 1900.  It's overall size is 72' x 50'.   It is 15 feet to the eaves.  In perfect condition, it is comprised of sawn softwood.   Primarily yellow pine and hemlock.  This frame also has a substantial floor...
read more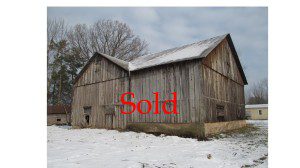 A visit through God's Country brought us this Scarecrow Barn in Central PA!  From approximately the early 1800's to 1840's  this barn has a  rough footprint of 29 ft x 35 ft.  Floor to peak 24 ft. and from the second floor loft to peak is 16 ft.  3/4 round rafters....
read more