The Stauffers' Homestead Cabin
The Stauffer's Homestead Log Cabin has a footprint of 20' wide x 23-1/3' long. Predominantly oak, this log cabin is comprised of hand-hewn hardwoods. It would be great to convert to 1.5 story or leave as is with kids' rooms upstairs. Downstairs is wide open with plenty of ceiling height. First floor is 88″ from floor to bottom of joists and attic center has a height of 72″.
Additional measurements are as follows:
First floor – Joists are 3″ x 7.5″ with 88″ from floor to bottom of joists.
Second floor Joists are 3×4's (four up, two across) 72″ to bottom of joists. Rafters 3″ x 4″. The height of the attic is 72″ at center.  Needs 2-3 replacements which are included.
---
— Explore the Store —
Our inventory of antiques, architectural items, vintage pieces and reclaimed products is ever-changing! Stop by  our store to explore our offerings. It's really an experience all its own.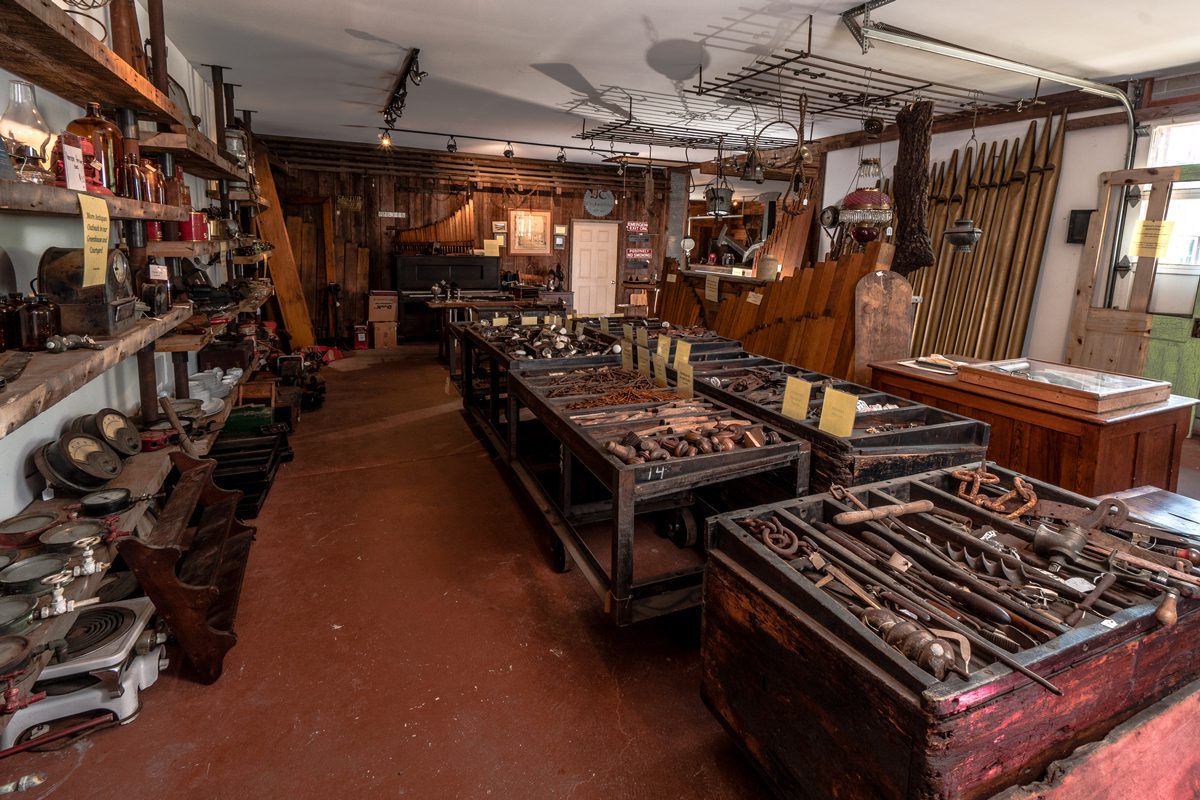 - or use the email form -