The Watershed Cabin sits on a property that was once the heart of a tiny village in Lebanon County, PA with the only blacksmith and gunsmith for miles sitting adjacent to the lot. The original log cabin was a one-story believed to have been built in the early 1700's. Approximately 150 years later, the second story was added. The property stayed in one family until only a couple of years ago and the 85-year-old woman who sold it from that family is still alive and full of stories. While she doesn't know why, the house was originally called "the watershed." After some research, we learned that centuries ago, "watershed" was often used to describe a property or area that was a split, separation or divide. It could be a divide between adjacent valleys or a more figurative divide, possibly between groups of people. We'll be doing more research over the next few weeks and let you know what we find! The property also featured a barn, chicken coop and spring house – it was truly an early American homestead.
The Log Cabin itself is a full two-story structure with a full attic, measuring 26' x 28.' The logs are hand-hewn oak and are exceptionally wide. While there are one or two logs at 6" – 8″ widths, the vast majority are between 10" – 15″ with a handful in the 16" – 19″ ranges! They are approximately 7″ thick. The floor joists are 2.5" x 7″ and tie into an off-centered main beam that measures 8" x 8." The rafters are tapered from a 4″ x 4″ to a 3″ x 3." The downstairs floor to ceiling height is 90," the second floor height is 84″ and the height of the attic at its peak is 120." The exterior height from ground to peak is 26.' The limestone rocks used to build the foundation are included in the price should you want to rebuild with the original foundation.
---
— Explore the Store —
Our inventory of antiques, architectural items, vintage pieces and reclaimed products is ever-changing! Stop by  our store to explore our offerings. It's really an experience all its own.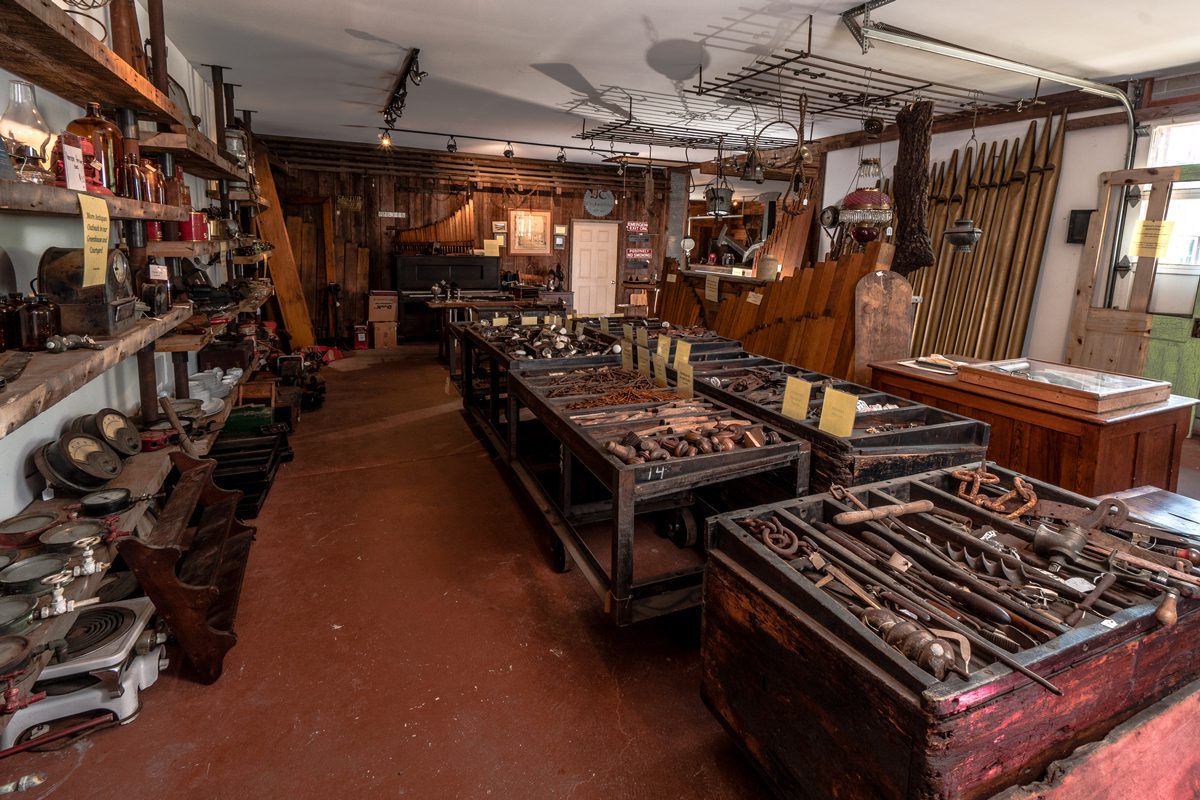 - or use the email form -