We have an amazing new cabin! It is a rare find for several reasons: it is in nearly perfect condition, it has the original (and symmetric) openings, it is a perfect square, and the logs are 12″ – 19″ wide!
This is a white pine cabin, in excellent condition. It measures 22′ 2″ square and is a two-story with an attic. The first floor height is 8′, the second floor height is just over 7′ (7′ 1″) and the height to the peak of the attic is 7'10".
The rafters are 4″ x 5″, tapering to 4″ x 4″ and are softwood and pegged at the top. The attic floor joists have a deep tobacco color and are also softwood, measuring roughly 5″ x 8″. The second floor joist system was sandblasted at some point and have a lighter color. The basement system is in unusually good shape and consists of a main beam measuring 8″x 8″ and five sleepers measuring 7″ x 11″. The basement floor system is all oak.
Why is this called The "JS" Settler Cabin? In addition to the carved roman numerals, the initials, "JS," were very neatly carved into the wood of the cabin.
---
— Explore the Store —
Our inventory of antiques, architectural items, vintage pieces and reclaimed products is ever-changing! Stop by  our store to explore our offerings. It's really an experience all its own.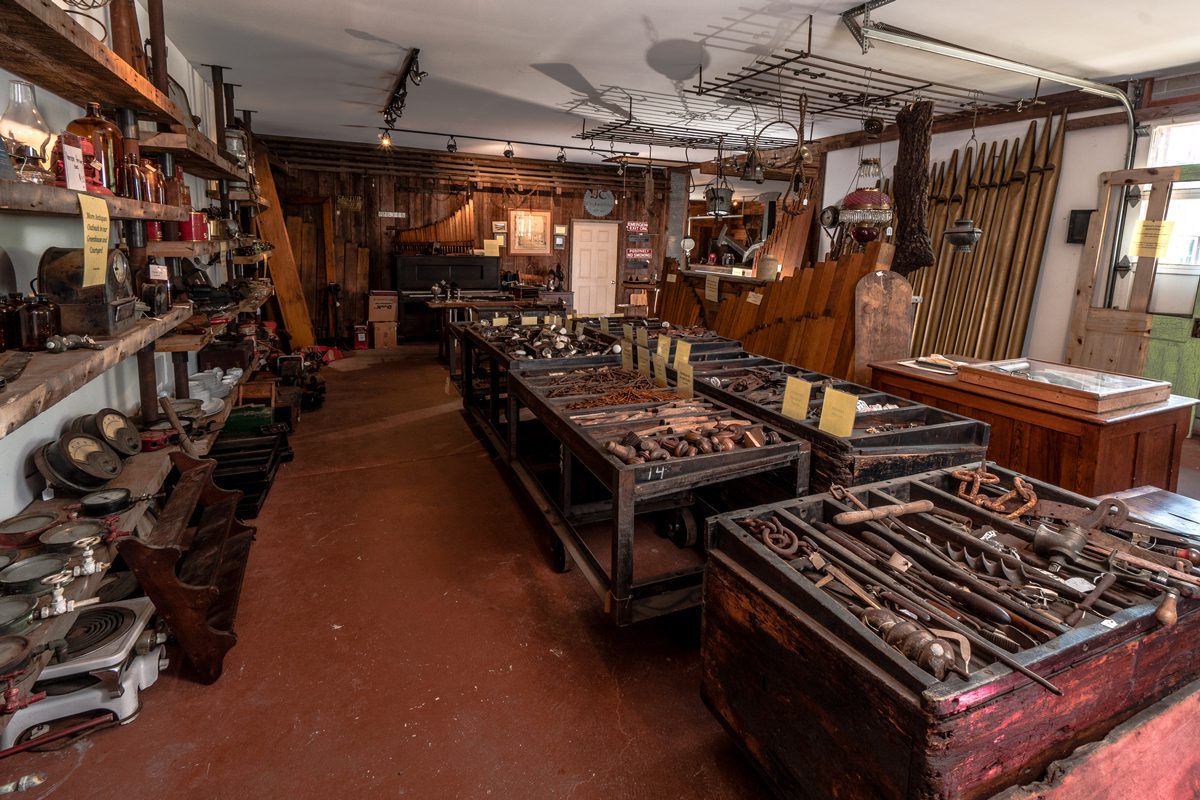 - or use the email form -