The Stevens' Barn circa 1890s is a 30′ x 45′ building constructed with circle sawn hardwood. It is in exceptional condition with no replacements needed. Uprights are 6′ x 8′ to 8′ x 8′. This structure is IDEAL FOR CONVERSION with 3 Bays/4 Bents. Bay sizes (inside width measurements) are: 15.25′ (left bay), 15′ (middle bay), and 14′ (right bay). Height to lowest crosstie on bents is 8′. Rafters are softwood 3″ x 6″.
---
— Explore the Store —
Our inventory of antiques, architectural items, vintage pieces and reclaimed products is ever-changing! Stop by  our store to explore our offerings. It's really an experience all its own.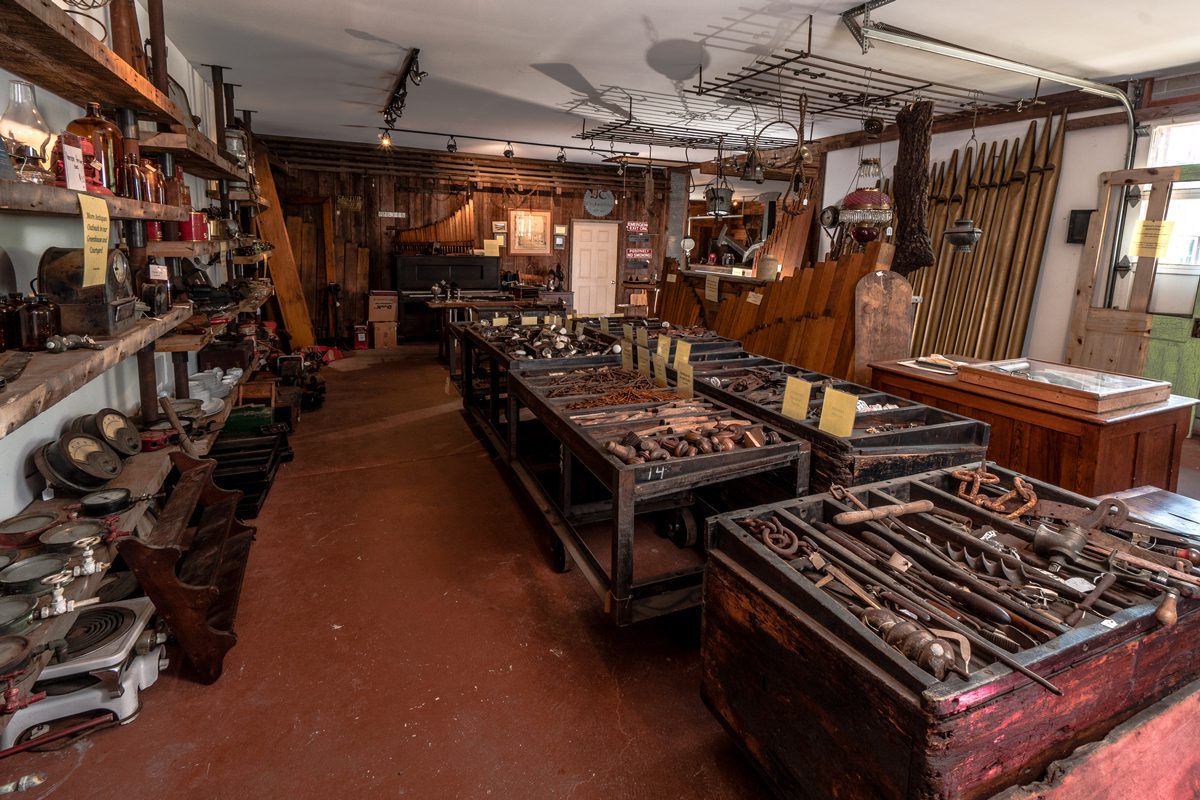 - or use the email form -