This corn crib is in just about perfect shape!  For those who don't know, the purpose of these structures was to enter with your wagon at one end and unload the corn (still in the ears) into the cribs on the side for drying, then drive out the other end!  This structure is sawn softwood and measures 56′ long x 22'10" wide. The wall height is 8′ and the height to the peak is 15.75′. The "crib" posts are 3′ apart for the entire length of the corn crib and sit 4'8″ from the exterior walls. The inside width from one crib to the other is approximately 13.5′, leaving plenty of room in the middle for use of any type. This structure also includes any salvageable siding.
---
— Explore the Store —
Our inventory of antiques, architectural items, vintage pieces and reclaimed products is ever-changing! Stop by  our store to explore our offerings. It's really an experience all its own.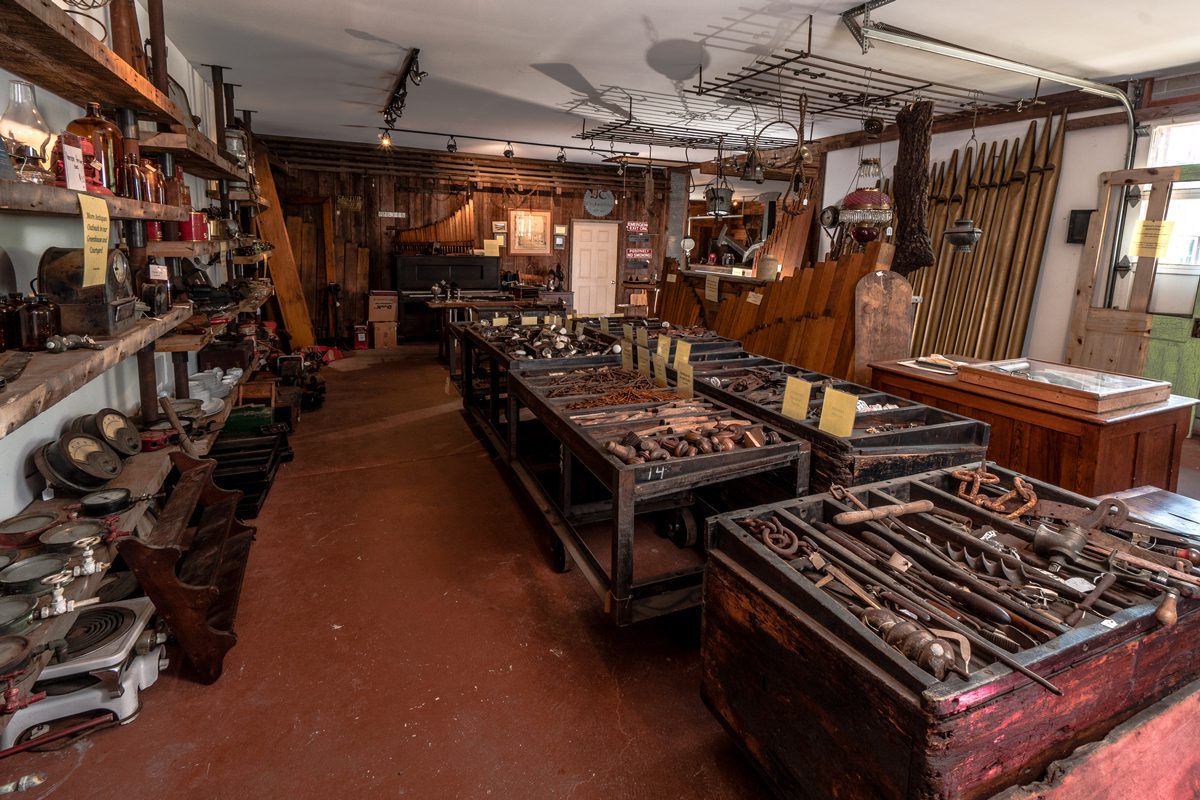 - or use the email form -