The Milk Pail Barn is named for the quaint PA town – which translated, means "Village of the Milk Pails" – where this barn stands.  This barn frame is in impeccable condition with absolutely no rot! The structure is made of sawn, softwood timbers (a combination of white pine and hemlock) and dates back to the turn of the century. It measures 40′ by 60′ and has four bays (measuring 14′, 17.5′, 12′ and 16.5′ wide). The wall height is 16′ and the height to the peak of the roof is 27′ tall. Included with purchase is all the upper framing (not the sleepers in the basement) and roof rafters.The upright posts are between 8″ x 8″ and 9″ x 9." It is a beautiful brown color and is ready to be converted into someone's home, wedding venue or off-the-charts entertaining space/garage.
---
— Explore the Store —
Our inventory of antiques, architectural items, vintage pieces and reclaimed products is ever-changing! Stop by  our store to explore our offerings. It's really an experience all its own.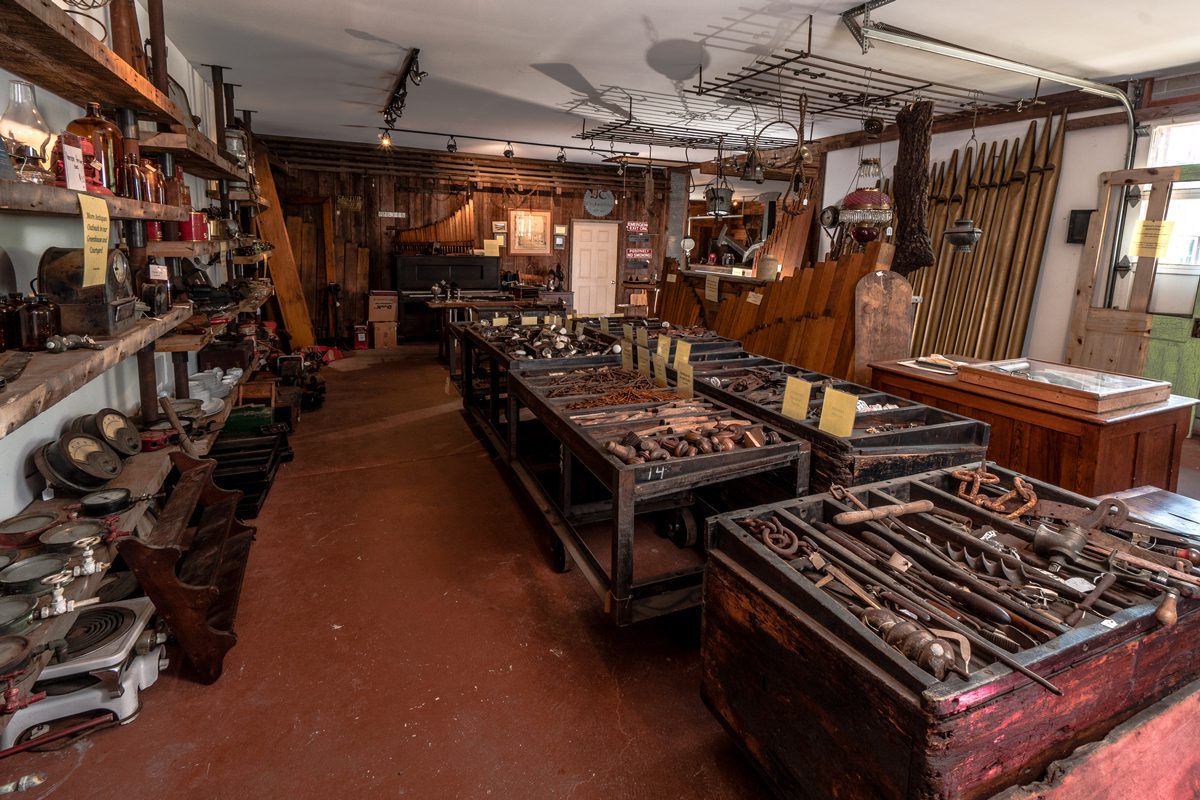 - or use the email form -