We regularly have a selection of antique and handmade reclaimed wood furniture to choose from in our store.  We take custom orders and we can assist you with selecting the appropriate reclaimed wood materials to complete your special projects. Call us or stop by the store for more information.
Nothing more convenient or beautiful than adding this touch to any room in your home! Our Custom-built doors offer many designs and reclaimed Antique material to be sure it fits your space!  Check out the few we have ready to go - or stop in to review photos of your...
read more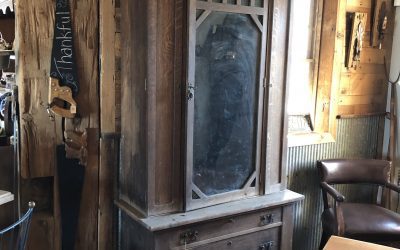 Wooden gun cabinet with plenty of storage and original hardware, including skeleton keys and locks.
read more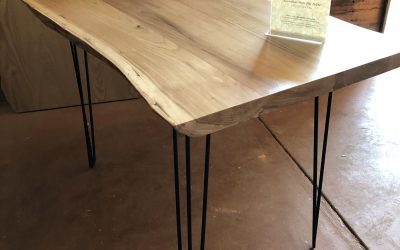 Modern love: reclaimed live-edge sassafras table 4′ L x 28″ W x 29.5″H
read more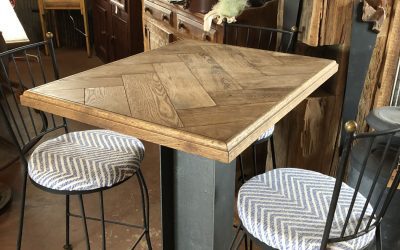 Coop's reclaimed oak herringbone pub table with I-beam base 24″ L x 30″ W x 35″ H
read more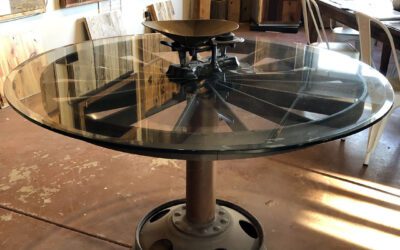 This one-of-a-kind 38 Special Table is constructed from several salvaged materials and topped with 1/2″ thick tempered glass with a beveled edge.
read more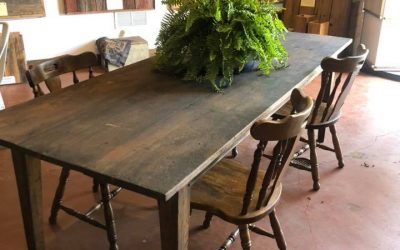 AVAILABLE FOR PURCHASE: Tucker's Harvest Table is a handmade antique yellow pine dining table measuring 8′ long x 3′ wide.
read more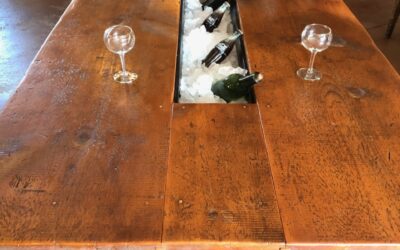 This custom built "Hosting Table" made with reclaimed white pine attic flooring features a repurposed chicken feeder turned cooler in the center of the tabletop.
read more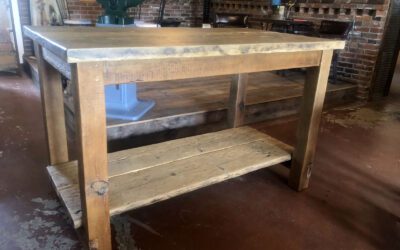 This gorgeous White Pine Kitchen Island was custom-designed using reclaimed white pine threshing for the tabletop and bottom shelf.
read more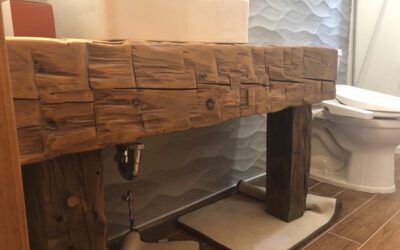 A hand-hewn white pine beam makes a bold statement in this bathroom renovation. It brings a warm, rustic touch to a modern bathroom.
read more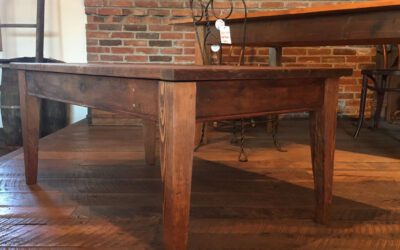 This handsome and functional coffee table was crafted from reclaimed white pine 4x4s and reclaimed white pine attic flooring. The top was fitted with a mechanism to allow the tabletop to be raised or lowered as needed.
read more