The Saddle Notch Cabin dates from the late 1700's – early 1800's. It is two-stories tall and made from white pine timbers. The cabin has a footprint of 22'2″ x 35′. First floor ceiling height is 7'6″. Second floor height is 7'8″. Attic floor to peak is 7'8″. The attic floor joists are 4″ x 7″. Floor joints are hand hewn 6″ x 8″.
---
— Explore the Store —
Our inventory of antiques, architectural items, vintage pieces and reclaimed products is ever-changing! Stop by  our store to explore our offerings. It's really an experience all its own.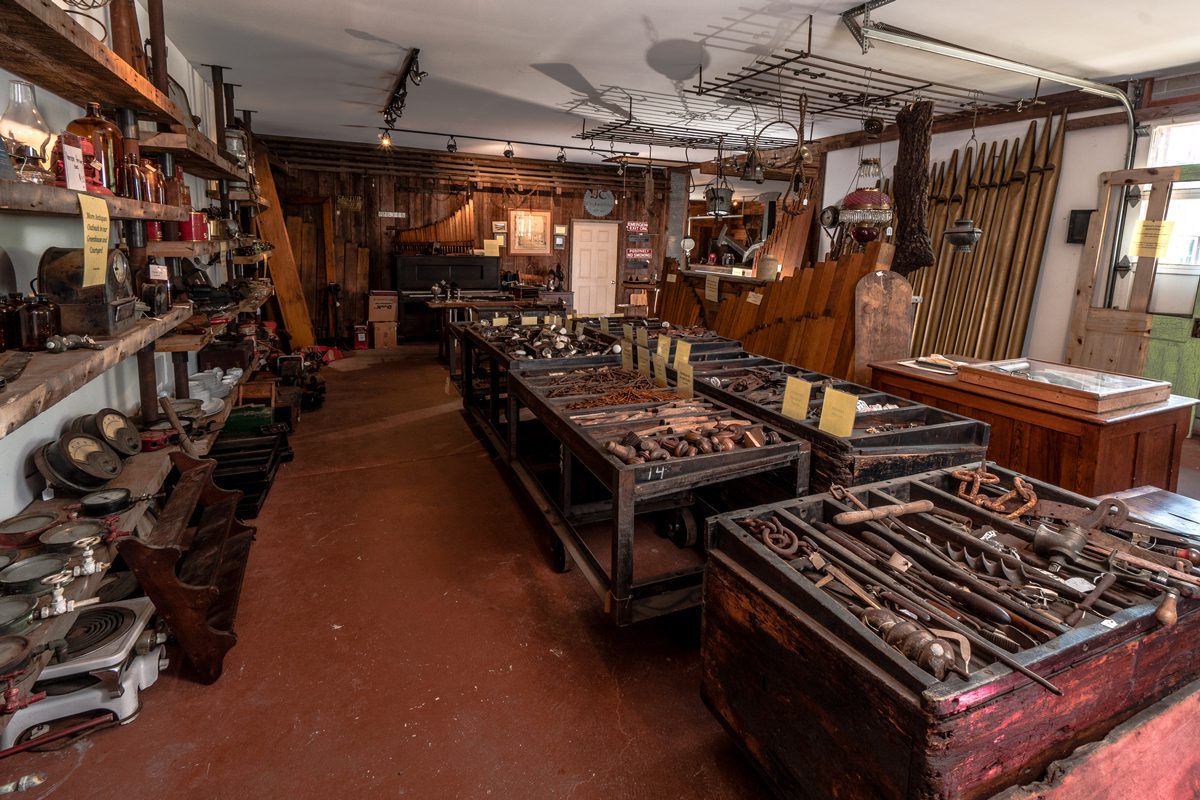 - or use the email form -