In addition to reclaimed lumber, we also rescue unique antique pieces and architectural items including doors, windows, shutters, tubs, sinks, slate, tin, stone and brick. Add more architectural details to your space with our aged whiskey barrels, wheels, fixtures & more! We have so many options to add interest and character to your home.
We strive to curate an eclectic collection of architectural and industrial finds as well as a diverse selection of antiques and vintage items. Reclaimed pieces can be repurposed to make beautiful, functional, one-of-a-kind decor. We invite you to visit us to find your special something.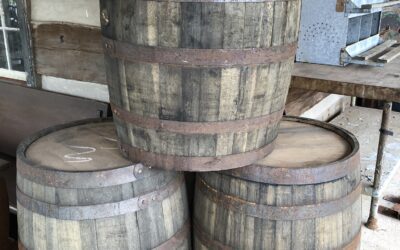 These reclaimed antique barrels have a rustic appearance and are perfect for creating unique furniture and accent pieces. Sizes and styles vary.
read more