Our Story
JC Woodworking has evolved from its humble beginnings in 1996 as a small, custom furniture business that started in our garage into a family-owned reclaimed wood and structures business located on 4 acres with a store, 8,000-square-foot pole barn and greenhouse. The pole barn houses a large selection of antique flooring, siding, joists, beams and architectural items. A wide selection of antiques, primitives and vintage treasures can be found in our store and our greenhouse.
Our furniture-making business grew out of  love for both carpentry and history. Through reading Eric Sloane's books, an appreciation developed for using furniture-making methods, materials and tools from the 1800s. After using antique wood to create custom pieces, a passion for using reclaimed wood materials was ignited. 
Sourcing the raw materials needed for furniture projects by visiting centuries-old dwellings, barns and buildings fueled the idea of salvaging materials from old structures – lumber, architectural items, hardware and more – to give them a new life. Barn wood that wasn't straight enough to use as furniture could be beautifully repurposed as flooring. Old barn doors could be up-cycled into a coffee table or installed as a room divider. It was not long after venturing into the reclaimed lumber and antiques business that we decided to salvage not only the contents of buildings, but the entire structures – to be meticulously disassembled, tagged, drawn and rebuilt on customers' sites!
In 2014, we purchased our current property in beautiful Bucks County, Pennsylvania so we could consolidate our inventory and house our vintage treasures at one retail location. Our team continues to source and inspect materials so that we can provide the highest quality aged woods to our customers. Our inventory is swept, denailed, tagged and stacked in the pole barn, waiting for your next project! Customers can visit our storefront showroom to see a selection of our antique wood flooring and siding, beams, joists, architectural items, antiques, primitives, salvaged historical trinkets and custom furniture. We pride ourselves on delivering exceptional customer service. Stop by to see us and take home a piece of history!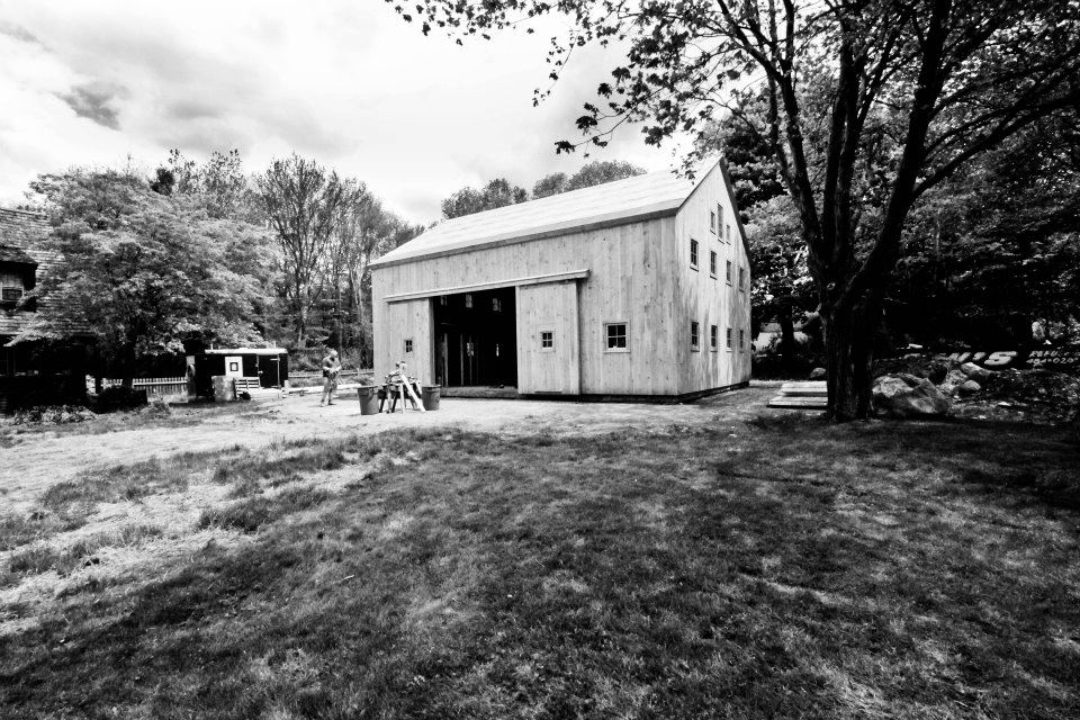 Restoring History. Preserving the Environment.
"The pioneer's love of wood and his skill in using it, as well as surviving examples of it, are fast disappearing. To try to revive an understanding and adoration for wood seems as hopeless as trying to bring back the horse and buggy. But to revive the eloquence of those times is indeed worthwhile."
-Eric Sloane
- or use the email form -