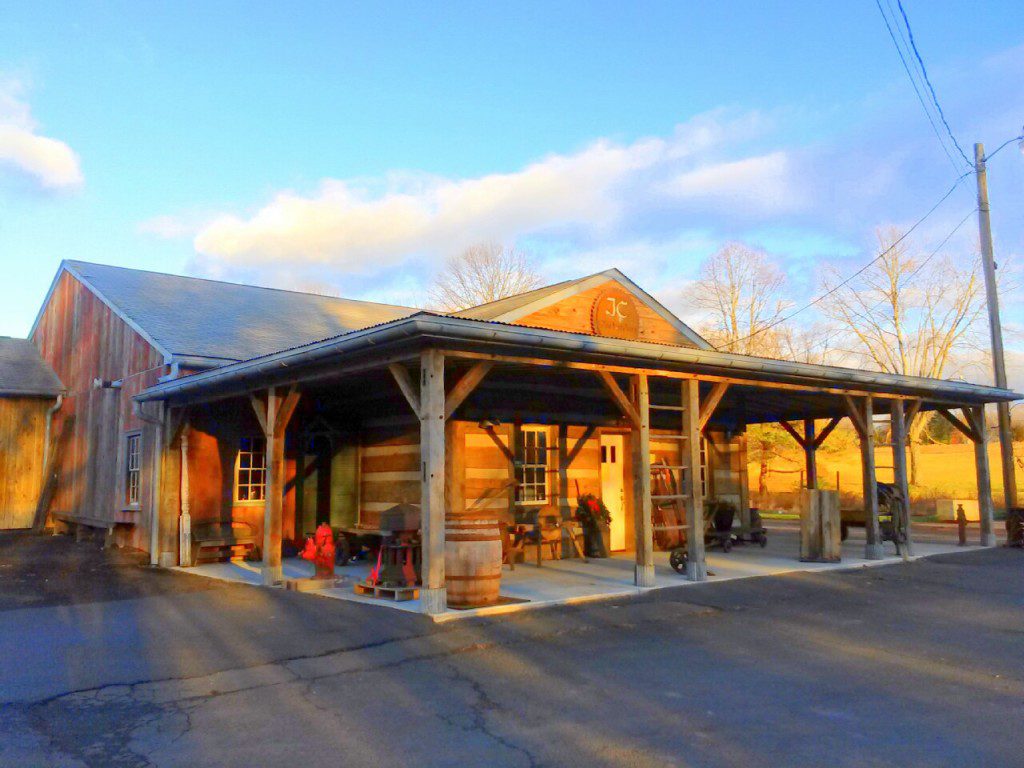 Phone: 267-404-2214
Store Address: 255 Dublin (Rt 313) Perkasie, PA
(please see GPS note below)
Mailing Address: 98 Tower Rd, Sellersville PA 18960
Visit our Shop
Yard Hours
Monday – Wednesday : By appointment only
Thursday-Saturday: 8-5
*Please note that we may not be able to complete your order at the time of your visit due to a high volume of customers, particularly on Saturdays. We may need to organize pickup of your purchase at a later date. We apologize for any inconvenience.*
Store Hours:
Sunday and Monday: Closed
Tuesday and Wednesday: 10 – 5
Thursday thru Saturday: 8 – 5
If you need special assistance or must leave with your order the day you visit, please call ahead to schedule an appointment.
Directions: See special instructions below for temporary bridge closings
We are located near the corner of Route 313 (Dublin Pike) and 5th Street in Perkasie. If using a GPS, enter address 2301 N. 5th Street Perkasie PA. We are a quarter mile east on 313 from that intersection.
Temporary for bridge closings: From the East or South, take 413 N OR 611 N which turns into 413 N (Durham) to 563(Mountain View Drive). Make left on 563. Take to 313 then make a left on 313 E(Dublin Pike). We are located on the left hand side after you cross over N. 5th street.
From the North or West, take 309 S to 313 E. We are right next to the road between 5th St and Branch Rd. Please call the store at 267-404-2214 for additional assistance.
Placing an Order:
If you are interested in reclaimed flooring, beams, siding or a vintage structure, please contact us by email or call us 267-404-2214 and we will do our best to accommodate you. We are happy to accommodate custom orders if we do not have what you are looking for in our inventory.
Payment:
All orders are filled in the following manner: 50% deposit to either hold or begin to fill order, 50% due prior to scheduling of shipment OR upon delivery if JCW is delivering OR upon pick-up if the customer is picking up the material. We can accept payment via wire transfer, business, personal or cashier's checks. We can also accept credit cards for an additional fee of 3% of the total cost of the order. If balance of a payment is made upon delivery, we accept only cash or cashier's checks. Please note that all payments (whether in full or a deposit) are considered an acceptance of JCWoodworking terms and conditions. Terms and conditions can be found below.
Viewing structures/materials:
We encourage our customers to come view the material in person, but will send as many photos and measurement lists as possible if customer cannot make it to site. While we know that we have the highest quality materials in the reclaimed genre, we also know that there is a great deal of interpretation when referring to patinas, character, etc. If you are interested in viewing material, please note that our yard and warehouse are open by appointment only.
Return policy:
All of our material is sold as-is and both material and deposits are non-refundable, so please let us know what we can do to make certain you are very confident about what you are ordering.
Storage of materials:
All material and/or structures must be shipped and/or picked up within 30 days after a deposit is made OR within 30 days of the material being ready if it is a custom order we have collected for the client. If this timeframe is not feasible, please call us to discuss long-term storage options.
Lead Paint:
Please beware that any reclaimed product may either have lead paint on it or will have likely been exposed to lead paint at some point.
Kiln drying and fumigation:
The majority of our material is sold "raw" meaning it has not been kiln dried or fumigated. While these services are available for most of our materials, they are additional services and unless otherwise noted, are not included.