This handsome and functional coffee table was crafted from reclaimed white pine 4x4s and reclaimed white pine attic flooring. The top was fitted with a mechanism to allow the tabletop to be raised or lowered as needed.
---
— Explore the Store —
Our inventory of antiques, architectural items, vintage pieces and reclaimed products is ever-changing! Stop by  our store to explore our offerings. It's really an experience all its own.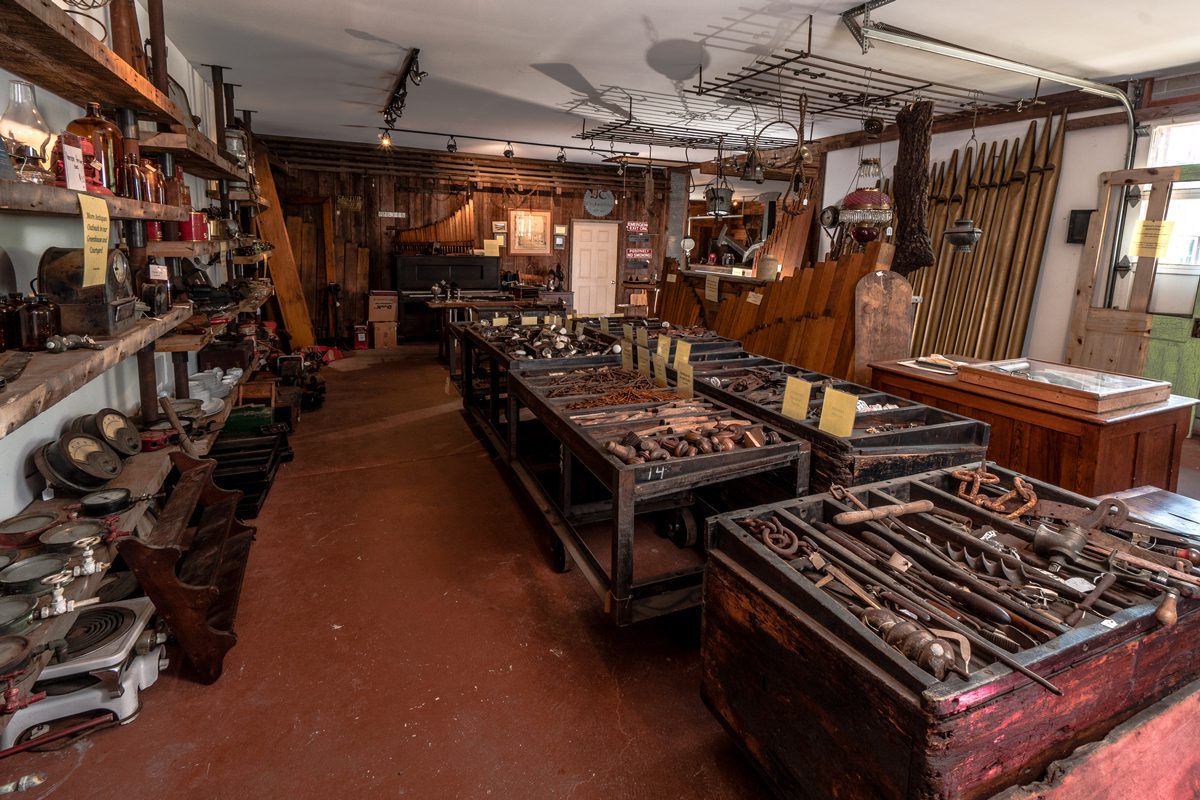 - or use the email form -