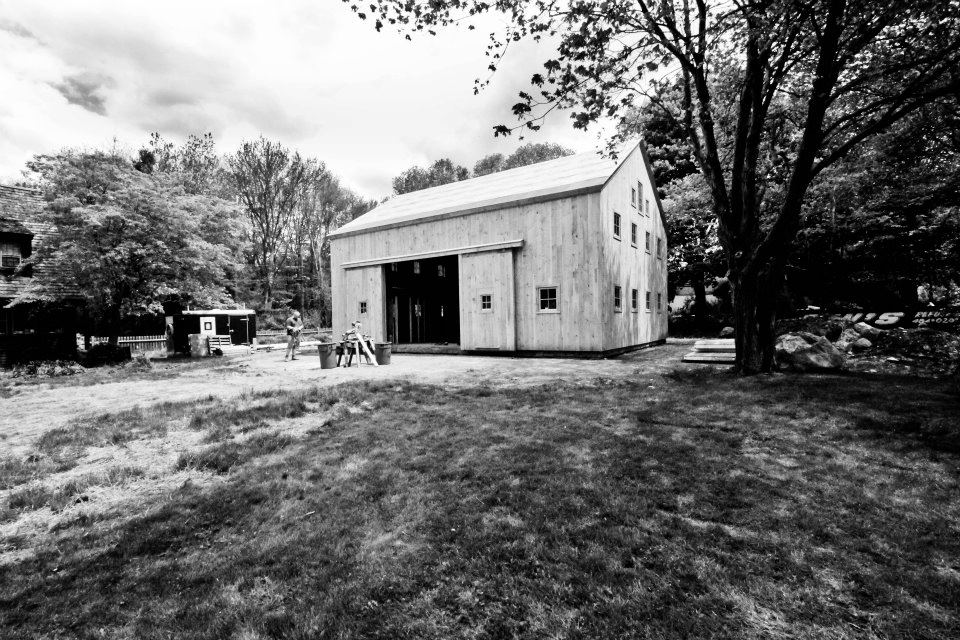 This barn dates back to the mid 1800's and was the hay barn on the Foreman Farm in Montgomery County, PA.  It is made of primarily quartersawn oak with outstandingly beautiful markings in the beams. The original barn measured 30′ x 40′ with an extra bay added probably near the turn of the last century adding another 15′ in length, making it 30′ x 55.'  The added bent was done tastefully.
This frame was rebuilt in Madison, Connecticut. Structural insulated panels were added to the outside of the old barn to add structural integrity to the building while the original timber frame will hold none of the structural weight load.
---
— Explore the Store —
Our inventory of antiques, architectural items, vintage pieces and reclaimed products is ever-changing! Stop by  our store to explore our offerings. It's really an experience all its own.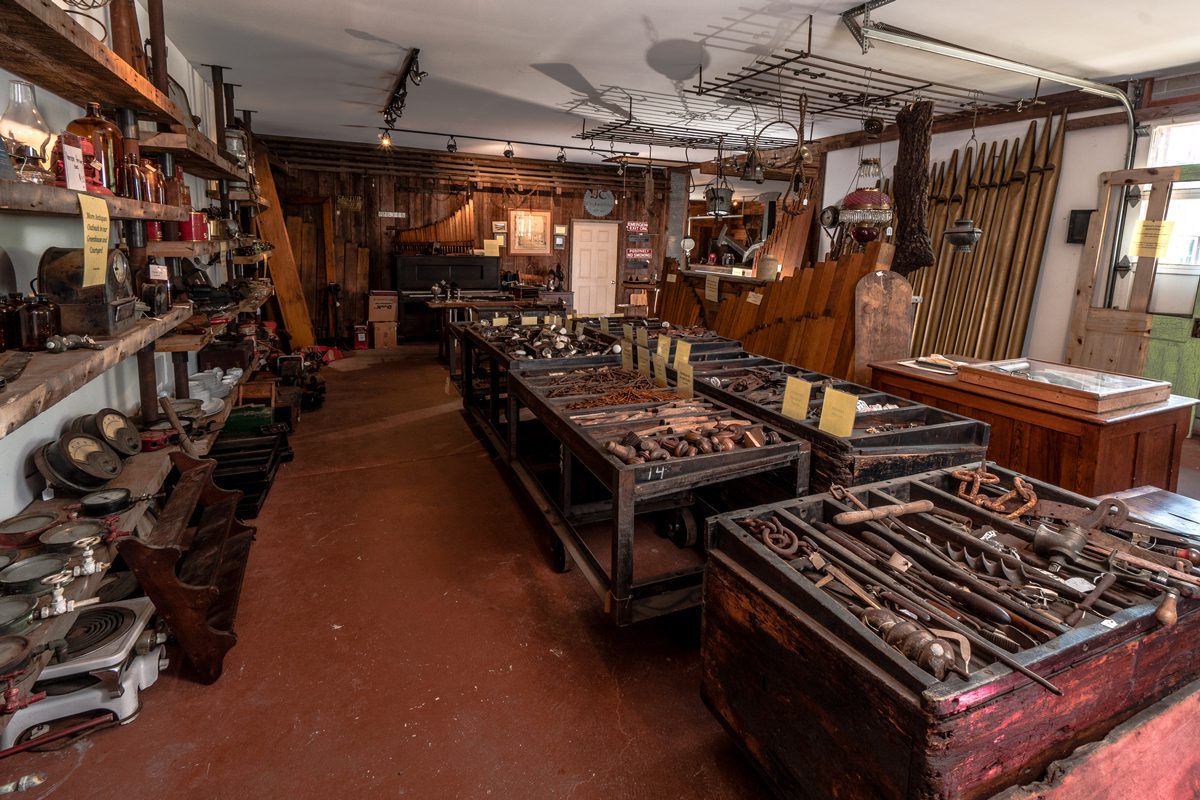 - or use the email form -