Greenawalt Barn Frame
This structure is no longer available.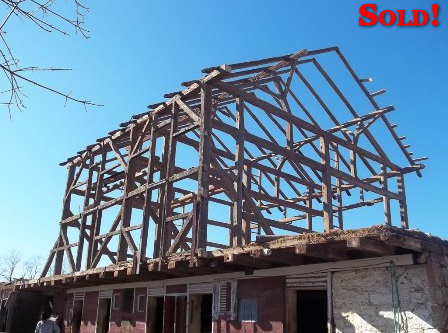 We have a hand hewn oak and chestnut barn available that is already dismantled, tagged and ready to be shipped.  It is a two bay barn with bays measuring 16 ft and 13 ft.  The overall size of the barn is 29 by 33 ft.  and is 15 ft. to the eaves and roughly 25 ft. to the peak of the roof (rough is a 7 pitch).   It is a late 1800's barn frame that originally stood in Berks County, Pa.