Fresh Farms, Lancaster PA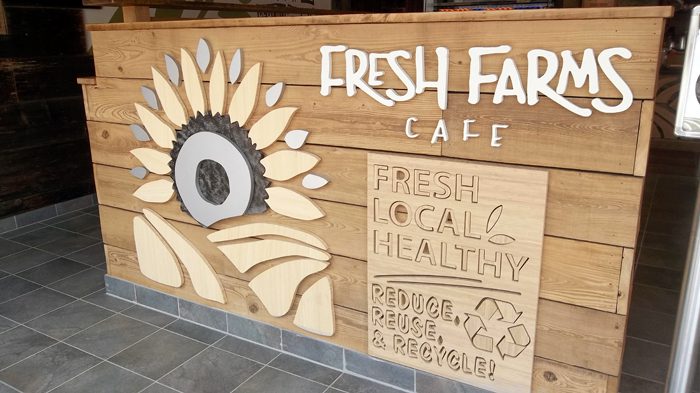 Fresh Farms Cafe is located at Franklin & Marshall College in Lancaster, Pennsylvania.   They used unpainted barn siding in various colors.
At Fresh Farms Café our food is made from scratch every day using fresh dairy, meat, produce and bread products purchased locally and served to you in an environmentally conscious manner. We not only care about the quality of the foods we serve, we care about the impact to our planet by serving them.
Read more about Fresh Farms Cafe.