Church Entryway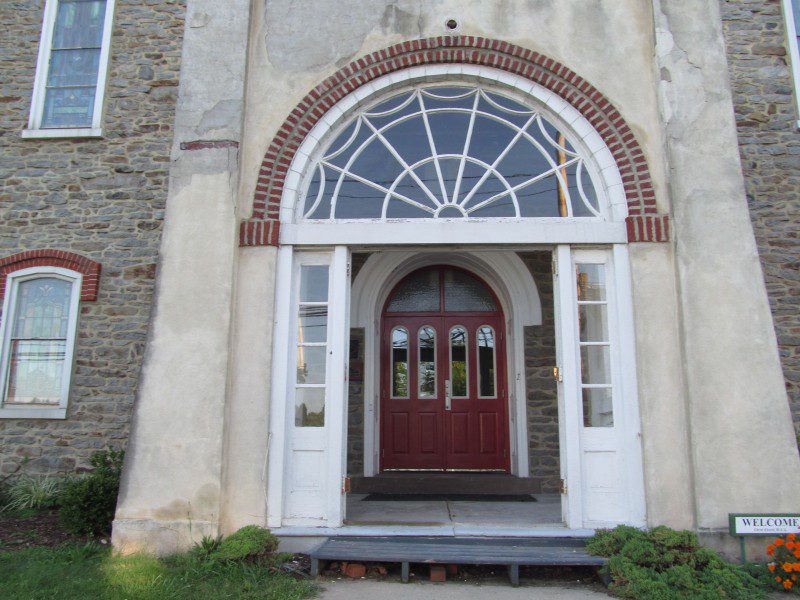 Christ's Church in Trumbauersville, PA was founded in 1769, rebuilt in 1868 and is now renovating the entryway.  Fortunately, we had the opportunity to save the vestibules doors, windows and threshold stone.  The vestibule was built in 1908 and while the doors and windows date to that year, it is believed that the threshold stone, measuring 2 ft deep by 6 ft wide and 8″ thick is the original stone!  It is hand cut granite, possibly "rose granite".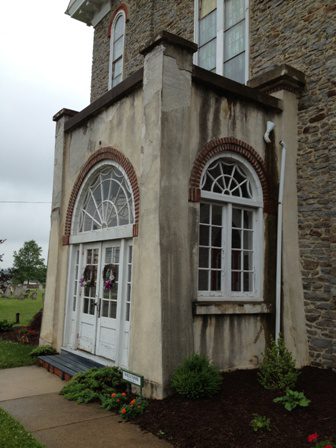 The window/doors are sold as "units" each including the half round and the windows (or window/door) below.  The half rounds are all in exceptional condition.  The windows and doors are also in very good condition but some of the the trim on the frames is rotted.
The doors and half round measure appx. 100″ wide by 133″ high as a unit. The half round window is 100″ wide by 51.5″ high.  The two doors each measure 81.5″ high and 31 3/4″ wide and the windows to the left and right of the doors measure 15″ wide by 81.5″ high.  The cost for this entire unit is $1200.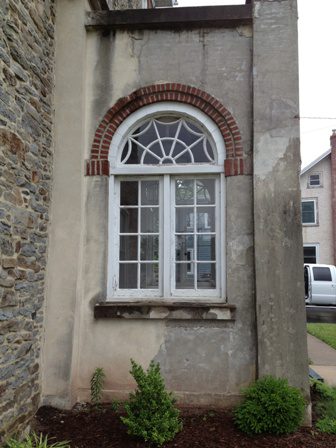 There are two side windows on the vestibule.  The half circles are 55″ wide and 29″ tall.  The two rectangular windows below measure 25 1/4″ wide by 63 1/4″ high each.  The cost for each unit, (half round and two rectangular panes) with the frame is $800.  The overall size of the entire unit is appx. 8 ft high by 5 ft wide with the frame.
The threshing stone, measuring 2 ft by 6 ft by 8″ was removed with ease and is in perfect condition.  The cost for this stone is $2000.00
If anyone is interested in all 3 window units and the threshing stone, all are available for $4500.00.